All about Apple's A13 Bionic
Apple has consistently produced the best mobile CPUs for the past few years and this year is no exception. Even though this year's chip has less performance bump compared to last year's chip, it is still significant as it has extended its lead over best SOC available on Android side the Snapdragon 855+.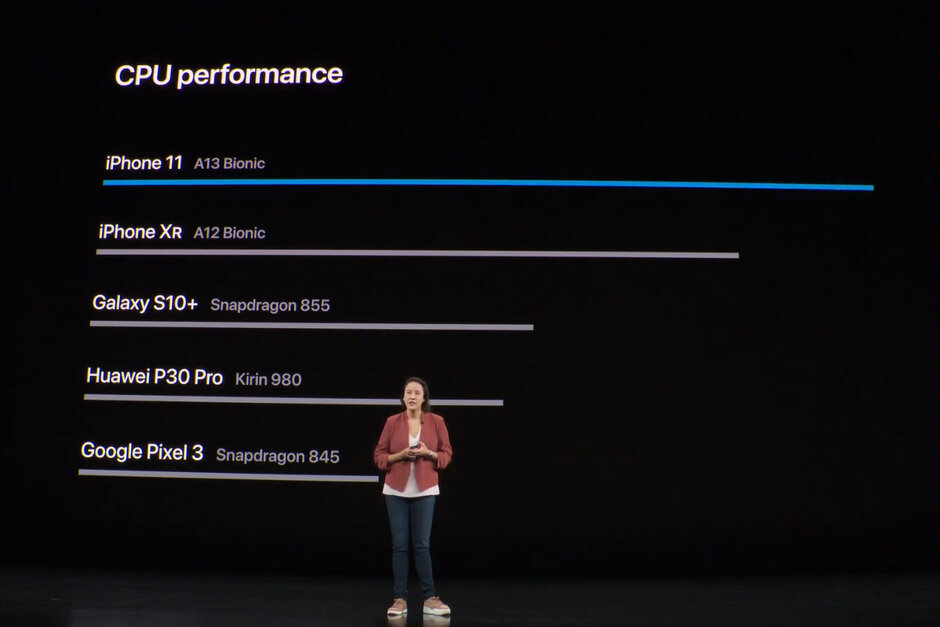 The CPU
This years CPU cycle is less about performance and more about power efficiency and feature set. The new chip uses TSMC's next generation of 7nm manufacturing process. This helps in achieving more performance and less power requirement with 8.5 billion transistors. They have also further used a 6 core CPU where 2 cores are for performance and 4 power efficient cores for simple task. Resulting in more power save in day to day activity.
Machine Learning:
The CPU also has integrated machine learning accelerators which can crunch 1 trillion operations per second. However, Apple has up the ante with a dedicated accelerator which is responsible for operations including natural language processing, image classification and character animation (for AR apps)
The GPU
It has a four core GPU which is optimized for the Metal framework and offers 20% faster performance and requires 40% less power than its predecessor. The GPU also aids in neural network processing.
All in all, Apple has produced a technological marvel for mobile devices. However, this is still far cry from 10 billion transistors on the latest iPad Pros. This makes us really excited about what A13X can actually achieve.