AMD Ryzen gets mid cycle refresh- Brings XT Branding to CPU
Yeah, this is not the Zen 3 everyone was waiting for, but instead of churning out the old CPUs till that time, AMD has upped the ante with the launch of a trio of processors 3900XT, 3800XT, and 3600XT with a massive clock speed bump of 100-200 MHz in Boost Clock (ok so the "massive" part was sarcasm).
This launch is squarely aimed at stealing the thunder from Intel's newly launched Comet Lake CPUs and also marks the introduction of AMDs use of XT branding which borrowed from their GPU side of the lines.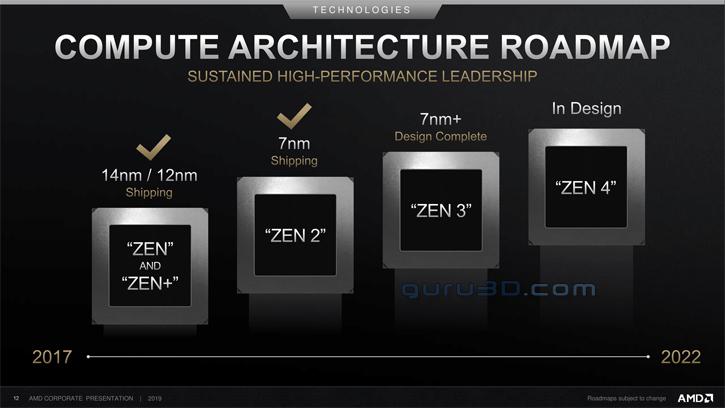 This is essentially the same zen 2 core based CPUs, so they are again manufactured at 7nm and have the same core counts from their non-XT brothers. Not to mention that the price remains same and this the old non XT models are phased out in favor of XT branded CPU with a minor performance boost.
| | |
| --- | --- |
| CPU | Clock (Base / Boost) |
| Ryzen 9 3900XT | 3.8 / 4.7 |
| Ryzen 9 3900X | 3.8 / 4.6 |
| Ryzen 7 3800XT | 3.9 / 4.7 |
| Ryzen 7 3800X | 3.9 / 4.5 |
| Ryzen 5 3600XT | 3.8 / 4.5 |
| Ryzen 5 3600X | 3.8 / 4.4 |
Comparison of XT CPUs with non XT CPUs
Conclusion: this is more of a marketing gimmick rather than an actual refresh performance boost and we are kind of sad that Ryzen 3 doesn't get their own XT variant. However, this does prove that AMD is not shy of launching mid refresh models if it deems fit. This could actually come in handy when in future Intel and AMD will get head-on with future generations.
AMD has also recently launched Zen 2 based Ryzen CPUs for mobility segment.