Apple's Next Budget Friendly iPad 8 might get A12 Bionic CPU
Apple has been slacking with its entry level iPad by using A10 Fusion CPU for the last two generation, a cpu which first appeared in 2016 with iPhone 7. Although this CPU is not a slouch and does its job pretty well, but this quad core CPU is now too old, especially considering apple's all other products have moved ahead. A new rumor suggests that the 8th generation of iPad will finally move to A12 Bionic CPU.
Now even the A12 bionic is not the latest and greatest SOC from Apple as this CPU was launched in 2018. However, compared to A10, this is a massive upgrade. Considering the iPad aims at entry level, student centric consumption, this is good news for everyone. Not to mention artists on a budget will have more freedom with more massive power under the hood and more RAM for all those layer heavy artwork.
The other part of rumor is that the minimum storage will be bumped to 64GB. This is another fanatstic news as 32GB stirage in 2020 seems very orthodix and price difference of 32GB and 64GB NAND chip must be very small.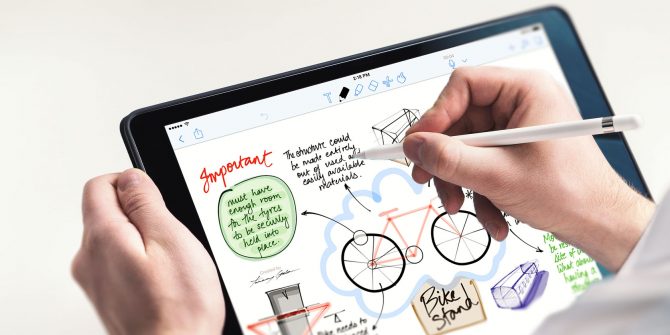 Apple introduced Apple Pencil support to its iPad 6th generation tablet which enables students and artists to more extensively use the iPad for academic and artistic use. This also brought A10 CPU support which was a quad-core CPU with two performance cores and two efficient cores aka ARM's Big.Little configuration.
The A12 Bionic is a much more modern CPU design with a 7 nm manufacturing process and has 6 core CPU containing a massive 6,900,000,000 Transistors. This also has Apple's own GPU implementation which is massively powerful than A10. The old dog A10 in comparison is just a 16nm quad-core CPU with a transistor count of 3,300,000,000. That is less than half of what A12 has in store. Performance-wise, Antutu states the new SOC is twice as powerful as A10.
Lets just face it, these are still rumors but very plausible as this makes software updation by Apple a breeze with similar modern SOC design and iPad will remain a step behind it pro brothers but still makes a good update for last generation owners. We still have to wait and see if Apple adopts a modern minimal bezel design for iPad and will they add apple pencil 2.0 support with iPad paving the way for single accessory to rule all iPad.