Google Play Music is Dead- Long Live YTM, But there is a catch
The time has come for inevitable when Google has officially killed its Google Play Music service, and now offers a transfer of its online library to Youtube music, which is a kind of poor substitution but is more popular as a brand. Google Music's Journey began in 2011 but sadly ends in 2020, the corona year.
If you open the GPM app on android, the app now hints at its transformation and offers tranfer of online music library to Youtube Music.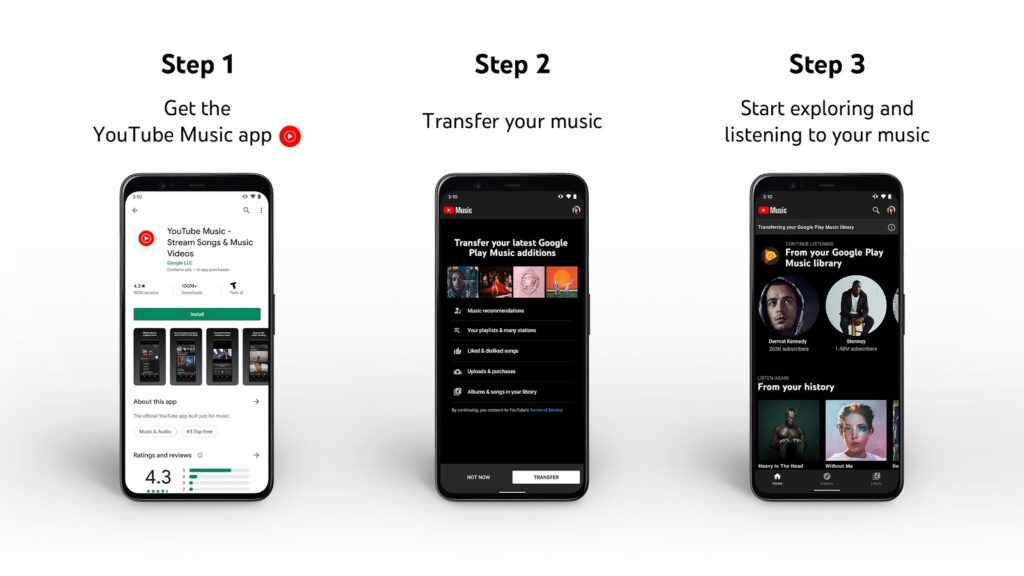 This includes the web client which in a similar fashion shares the same procedure as listed in the app. However, YTM still does not offer the whole gamut of service including an offline music playback feature.
Also don't get me started on issue where GPM since is now useless, the music downloaded on mobile phone is essentially eating up the space where it can only be removed by removing the app itself.
Lets hope YTM takes the lead and transforms into music service which android needs.