Intel Xe GPU Leaked Benchmark is 40% faster than Mobile Vega
It is no longer a secret that Intel is working on discrete GPU called Xe with Raja Koduri in helm and have already demoed working silicon in CES2020, but how fast is it? As Wccftech has dug out that it is plenty fast.
The GPU called DG1, will come in two avatars, one will be integrated in Tiger Lake CPU aimed at mobile devices (and maybe, later on, creep into the desktop) and one in discrete avatar. As of now, DG1 GPU based SDV is being distributed for development optimization purposes.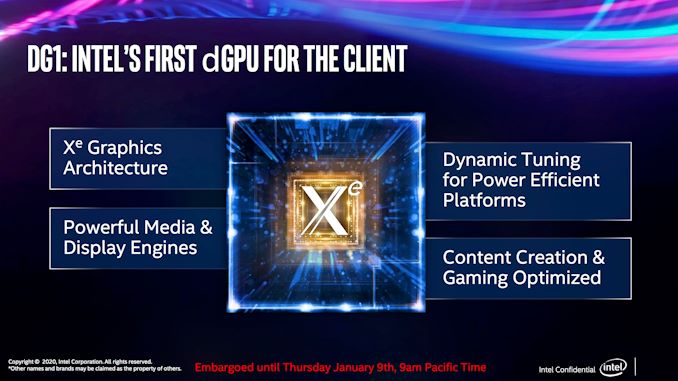 GeekBench Scores
The juicy part is, Tiger Lake-U variant in GeekBench scored 12444 in OpenCL test and showed 96 Compute Unit and clocked at 1.5Ghz.
The discrete part similarly has 96 EUs, however, it scored 11990 and 12053 when combined with Core i5 9600k and Core i9 9900k. The Variation could be due to a slight difference in clock speed of the GPU i.e. 1.00 & 1.05 GHz, respectively.
3DMark Scores
This benchmark is direct comparison of Integrated GPU on tiger lake and AMD's newest APU i.e. Ryzen 4000. The Tiger Lake-U is approximately 18% slower than Ryzen 7 4700U.
If however the discrete solution is compared to Ryzen APU, The DG1 GPU is 40% better than Ryzen 7 4800U. Although we should consider the power restriction AMD have due to 15W power envelop with just 8 Compute Units and DG1 in discrete format could theoretically go as far as 75W (limited by PCIE power) and this is Vega GPU we are talking about, the generation before RDNA architecture which kicked AMD's GPU scene to another level. However, AMD promised that this Vega part at 7nm is 59% faster then 14nm vega.
In another benchmark in 3DMark TimeSpy, the discrete Xe DG1 graphics card is compared to the integrated GPU and the discrete graphics card is up to 9% faster in the same 96 EU GPU.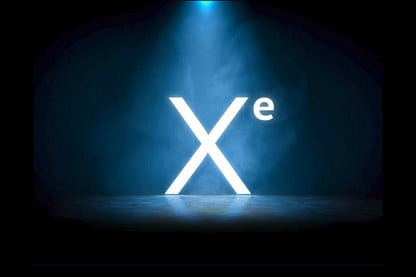 This is not exactly Apple to Apple comparison but we can clearly see that the Intel's DG1 is in great shape and is able to compete with AMD's offering in lower segment at least. So the future of Intel GPU is great.
Another thing to take away from this is that Both AMD and Intel are focusing on OpenCL usage instead of proprietary GPGPU format like Nvidia does with CUDA. Considering Intel's and AMD's great effort at open source Linux Drivers, this is a pure win-win for customers.