Micron Announces LPDDR5 RAM- Mobiles to Become Faster
The next version of evolution in RAM for mobile devices is here as Micron has announced that it is able to mass-produce first LPDDR5 DRAM making it world's first manufacturer of LPDDR5, Beating Samsung to the kicker as Samsung is also gearing up to launch LPDDR5.
The new RAM is significantly faster and more power efficient than LPDDR4x. The New RAM is 2x faster than the previous generation (LPDDR4) and can transmit at a speed of 6.4Gbps. The power consumption s reduced by 20%.
One of the first products to use the new LPDDR5 will be the upcoming Xiaomi Mi 10 smartphone. Nubia, Realme, Vivo have also joined the party.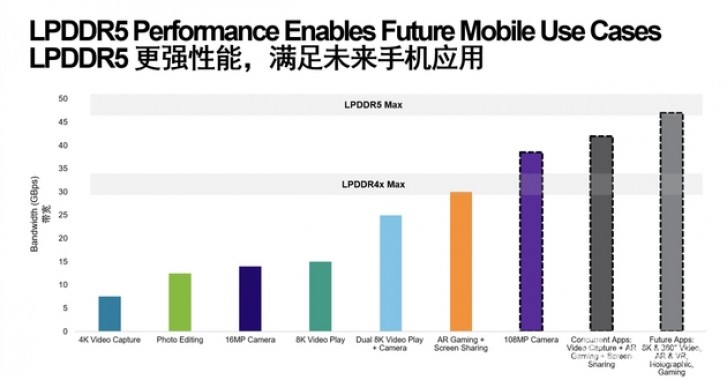 It uses advanced packaging technology allowing the availability of RAM in 6GB, 8GB, and 12GB packages. Micron will also soon be offering multi-chip packages pairing LPDDR5 with UFS-based flash storage.
LPDDR5 will be used in this year's crop of flagship smartphones thus aiding improving camera capabilities and data speed by the introduction of 5G.