Privacy focused powerful phone Announced – PinePhone Pro arrived with a beefier CPU and RAM
PinePhone has taken the open-source phone enthusiast by a storm which has kicked the development of an open source stack and operating system for the enthusiast and privacy focused people. but the phone even though at a lower price point could not hold a candle to ever reducing cost per performance of android smartphones. This changes today as people at Pine have now announced a more powerful version of its phone dubbed PinePhone Pro with newer SOC.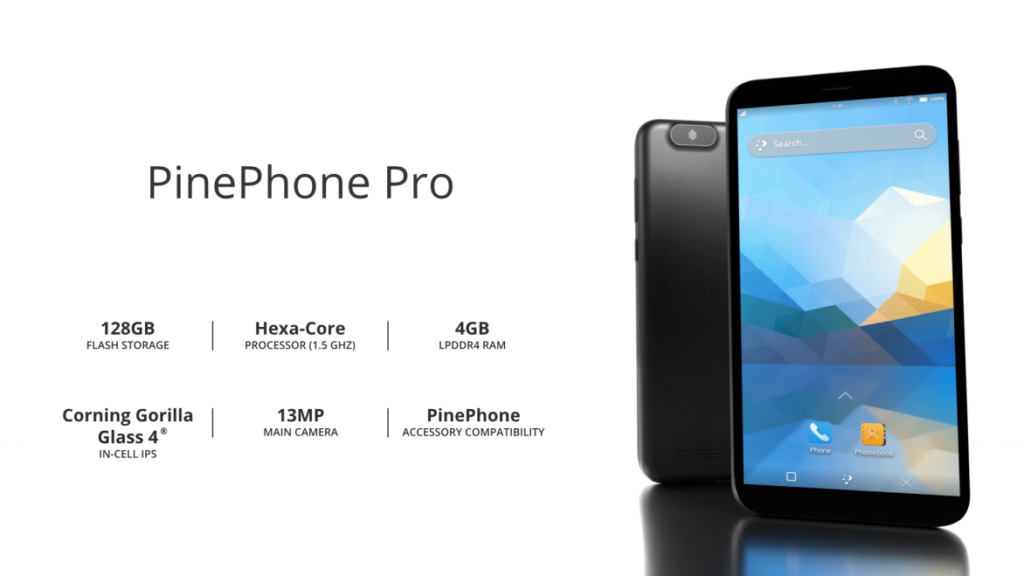 Like its younger brother, PinePhone Pro will support the mainline kernel and boast a Hexa configuration CPU with 2 powerful Cortex A72 cores and 4 A53 Cores. which will effectively run at a higher clock to boot. based on rock chips RK 3399, this chip is customized so that it is backward compatible with old PinePhone and have privacy cut off switches and thus a new SOC is born called RK 3399S (not sure what the S here means)
The Pro will have 4GB RAM with a relatively new generation of LPDDR4 (not the cutting edge but still better than LPDDR3 of old PinePhone). The GPU gets a significant boost with ARM Mali T860 doing the duties. However, the new GPU still has to push a 720P resolution screen which again is difficult to compete with Android smartphones but this does means battery and performance will be better. Storage will be standard at 128 GB, but still remains an EMMC variant (no UFS storage for you).
Frankly, the big user-facing change is the use of a 13MP Sony camera (IMX258) which should be way better than what PinePhone could do. this also gets a 5MP selfie camera from OmniVision.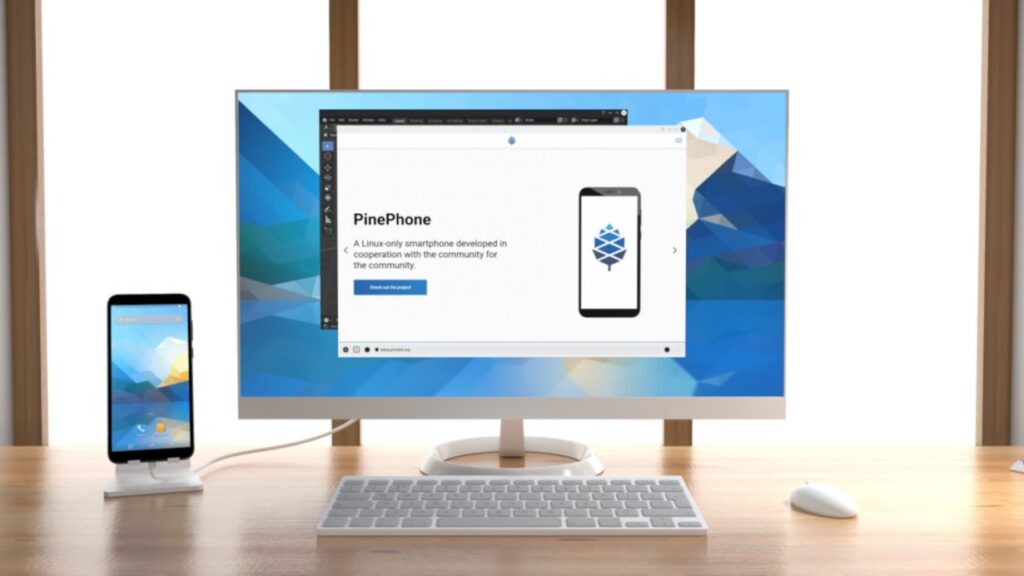 The best is the use of USB C 3.0 with TV-out functionality baked in which can make this mini smart PC and full-fledged desktop when needed. Bluetooth is up to version 4.1 (no 5.1 here).
the battery gets a slight bump at 3000Mah and the pogo pins mostly match and retains the functionality of the older PinePhone.
The pre-order has begun from October 15 at $399. If you are a developer then you can go to the store and book it.