Apple unveils 5nm SOC M1 Pro and M1 Max – Max 10 cores at 100W
Apple took the stage to announce its bleeding edge SOC for its Macbook series using the cutting edge 5nm process by TSMC and has proclaimed that the said performs better than what is available on regular laptops. (take that Intel and AMD). considering the transistors and beefier GPU, it is supposed to perform at least 70% faster than its erstwhile M1 Chip.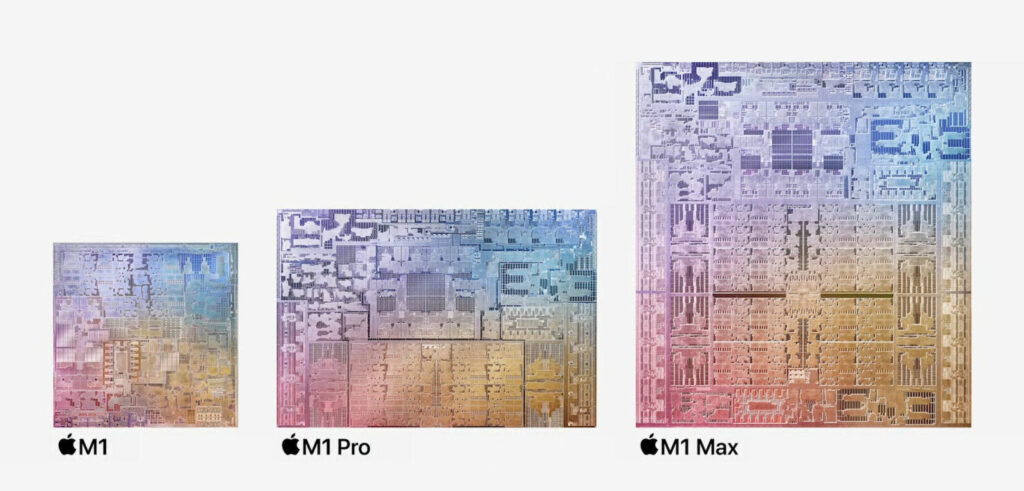 The biggest change for this year's M1 chip is an increase in transistor counts. The Apple M1 Max will have up to 57 Billion transistors while the lighter sibling will boast (M1 Pro) 33.7 Billion transistors. This is a massive uptick from M1 which had a paltry 16 billion transistors. the 10 core variant will have 8 high performance cores with 24NM L2 cache and 2 efficient cores with 4MB of L2 cache.
| | | | |
| --- | --- | --- | --- |
| Particulars | M1 | M1 Pro | M1 Max |
| Process Node | 5nm | 5nm | 5nm |
| CPU | 8 Core | 8 – 10 Core | 10 Core |
| GPU | 7 – 8 Core | 14 – 16 Core | 24 – 32 Core |
| Transistor | 16 B | 33.7 B | 57 B |
| Memory Bandwidth | 68.25 GBps | 200 GBps | 400 GBps |
comparison
The next big change is the high memory bandwidth. Where M1 reached a staggering 68.25 GBps memory bandwidth, M1 Pro goes to massive 200GBps and M1 Max goes even beyond it to 400GBps. The memory die is integrated, unlike regular PC where memory has to be slotted in RAM module. This is also a shared memory and thus the extra bandwidth should help GPU and CPU both. This is helped my moving from LPDDR4X to LPDDR5. The only downside is that max memory offered is 64 GB (:P).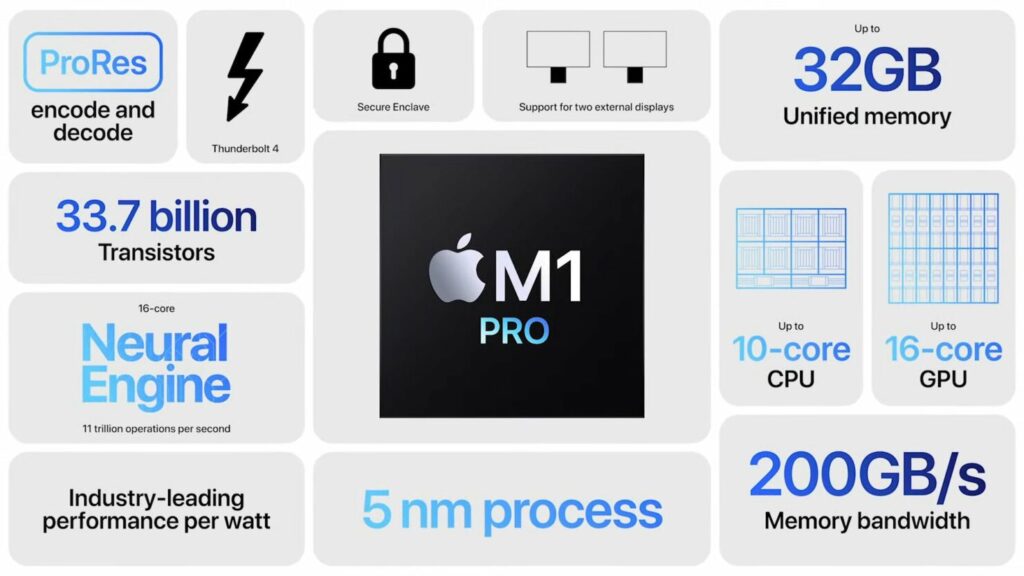 Coming to GPU, Apple even touts its GPU performs similar to RTX 3050 Ti at less than 70% power. Where M1 was limited to 7 core GPU, M1 Pro can go up to 16 cores, and once again, M1 Max takes it even higher to 24 to 32 cores thus with max execution units of 4096 making it a 10.5 TFLOPs GPU and thus by this number it kind of matches the performance of PS5 with lower power consumption. The M1 Pro is limited to 2048 Execution units and thus has 5.2 TFLOPs of compute power.
M1 Pro and M1 Max include an Apple-designed media engine that accelerates video processing while maximizing battery life.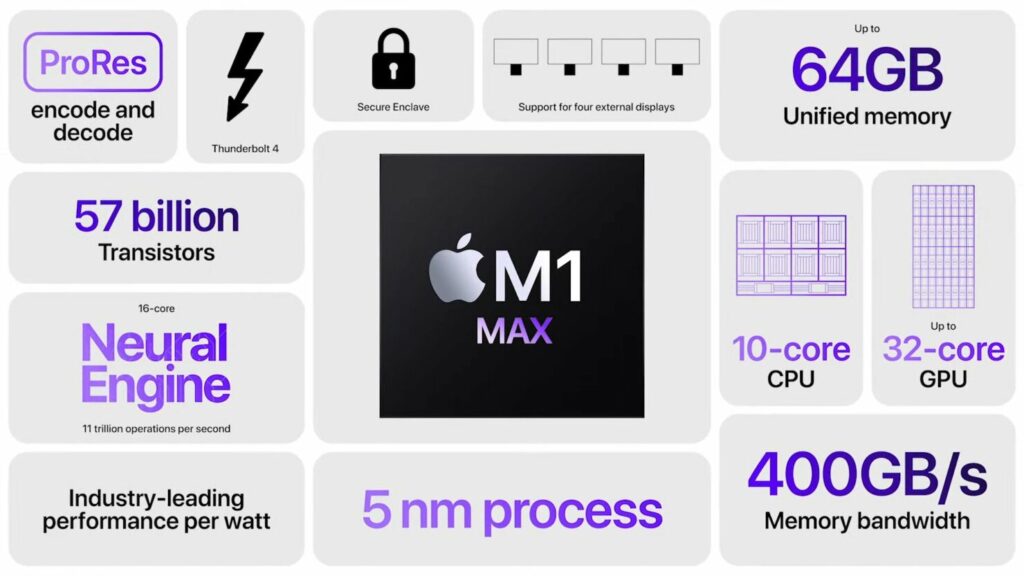 Both the SOC now have a 16 core Neural engine baked in with 11 TOPS performance.
The 14-inch and 16-inch MacBook Pro sporting the above SOCs are up for pre-order and are likely to ship by October 26.