Rumor: AMD redying RDNA 2 based Radeon- Linux Driver Unveils
AMD is killing it with Zen on CPU side and has posted best revenue report in along time. But they have yet to find Zen for their Radeon GPU side. This is where Navi 2 comes into play and AMD is shown some of it cards in the name of Navi 21, 22 and 23 buried under Linux Drivers.
Spotted by forum user in 3dcenter, The only information we have is that code names. But we can still infer that at least these are the next generation of Navi.
The second generation being slated to be released in 2020 might have the below mentioned features.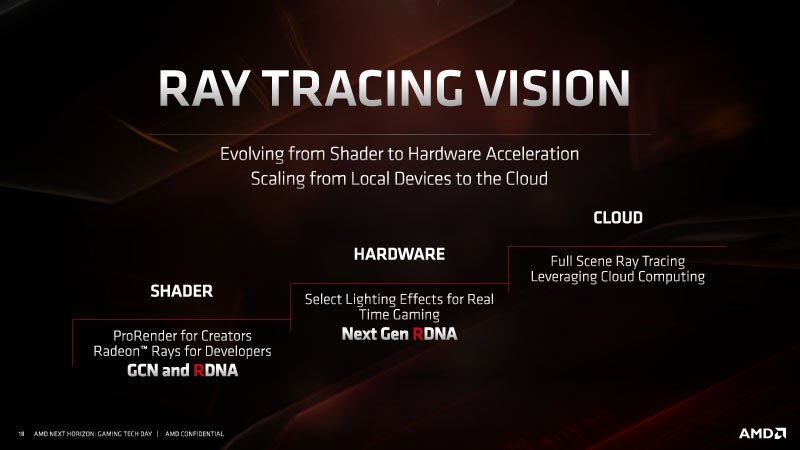 Using 7nm+ fabrication tech from TSMC– TSMC has 7nm+ in full production and Dr. Lisa Su, CEO AMD has already stated that next generation products will focus on refinement instead of depending on node shrink. The sad new is that its rival Nvidia will be shifting in 7nm+ node with next generation Ampere GPU also slated to be released in 2020.
Big GPUs– Well the low end and middle-order GPU's are already announced and done for. What remains to be seen is the big guns which will aim at Nvidia's 2080 and maybe, just maybe the Titan too.
Raytracing- We all are waiting for it, the showdown in raytracing segment. AMD already has the tech as their GPUs are going to be used in Playstation 5 and Xbox Next. The next are suppose to get all the DirectX 12 functionality which also includes DXR i.e. the directX standard for ray tracing.
What about the existing lineup? The refresh lists only 3 GPUs but rumor has it AMD might be able to enable limited ray tracing tech on the existing lineup too. Sounds too good to be true? Well Crytek demonstrated that ray tracing is possible in vega GPU. so who knows.