Windows 7 Supports End Today: KDE Proposes an alternate Haven
An end of an era has come where Microsoft has ended Windows 7 support. This means that Windows 7 will no longer receive software updates and no bugs will be fixed. Windows 7 already was in maintenance mode with no software improvement which is expected as Windows 7 was released in 2009 and Windows 10 has been widely adopted.
The Predicament
As it turns out, there are 28% still on this aging operating system who are susceptible to virus attack, other security hacks and whatnot. Since lots of people are using this aging operating system due to various reason, one could be an old system which might not support future beautiful UI but are on the heavier side. Plus new OS is no longer avaiable for free of cost upgrade. So cost is also another factor. KDE has proposed upgrade to its latest software stack which proves to be free, familiar, faster and secured alternative (Wow! this could become by new 3Fs).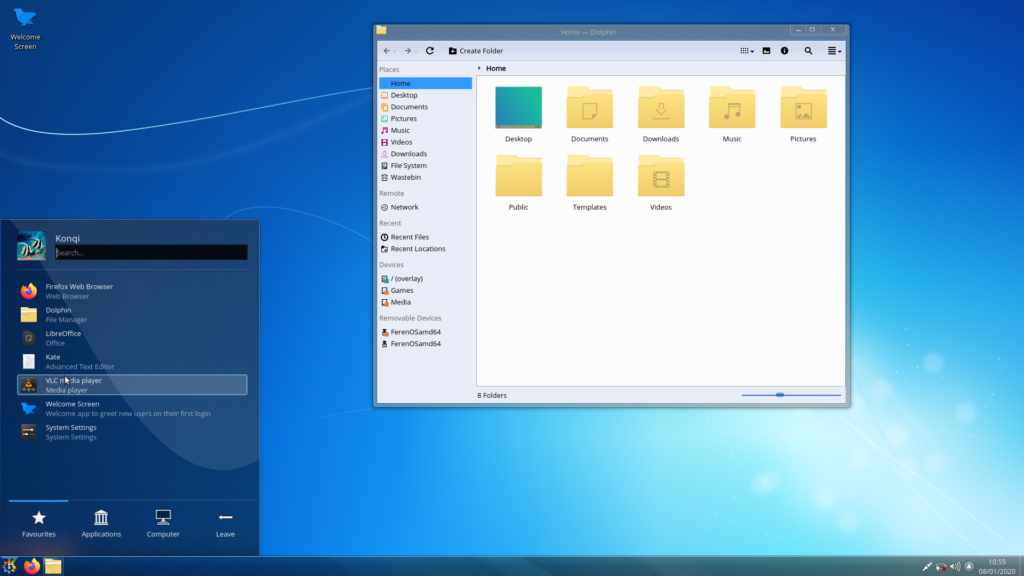 KDE to the Rescue
For billions of users who are still running Windows 7 and want complete control over their system and that too free of cost, KDE proposes something better, i.e. the Plasma desktop.
Why KDE?
KDE believes they have a light desktop and enough flexibility to mimic Windows 7 looks. This includes the backing of Open Source technology which people can themself scrutinize and contribute. In this regard, KDE has also published a video showcasing the capabilities and familiarism.
The settings are as below for the curious people
Plasma Theme:Seven Black
Window Decorations: Seven Black
Application Style: gtk2
GTK Theme: Windows Se7en by Elbullazul
Icons: Darkine
Colours: Breeze Light
Cursors: DMZ White
Splash Screen: Feren OS
Panel: 38 height
Widgets: Default Apps Menu, I-O Task Manager, Stock System Tray, Feren Calendar or Event Calendar, Win7 Show Desktop
Why Linux?
Since KDE is only available for Linux / BSD only, people will have to move to another operating system. Although a task not very familiar for common people, Linux has come a long way and is easy to install. Users can also be sure that this OS is very secured and updates come every now and then to polish and make it more secure. The OS can be as light as the user want and is fully customizable. This is an open source project and this will guarantee users that this will bring full control over their hardware and no information will be leaked to internet giants. Linus is being used in every phase of life including desktop, servers, cars, IoT etc and is a safe bet for likes of Google, Facebook, BMW etc.
There are tons of choices for people when installing Linux Operating System and we suggest the ever-friendly Linux Mint