Microsoft announces 5 surface products from surface pro 8 to surface duo
Microsoft has now unveiled not one but 5 new surface products which required refresh as the old products were aging much and now competes with newly announced and upcoming products from Apple. This covers the basics like 2 in 1 laptop (Surface laptop Studio), Powerful workstation like a laptop (Surface pro 8), iPad Competitor (Surface go 3), Dual Screen Phone (Surface Duo 2), and the ARM version of 2 in 1 (Surface Pro X). These products will be the first ones to be built around Microsoft's Windows 11 OS.
Surface Laptop Studio :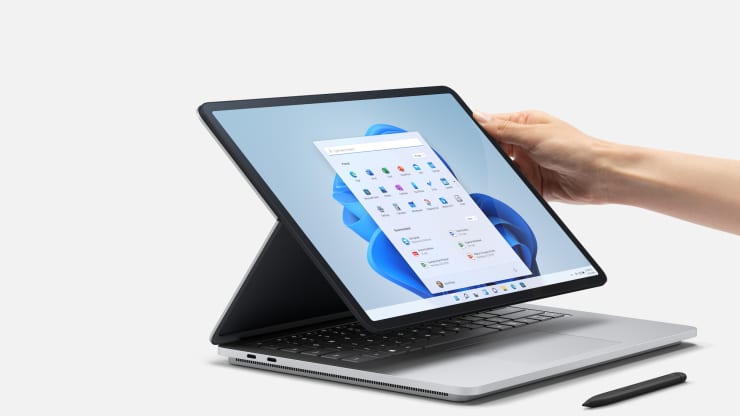 The 14.4-inch laptop which is now powered by the latest and greatest intel's 11 Gen core processor (Intel Core H35 i5-11300H; Quad-core Intel 11th Gen Intel Core H35 i7-11370H) and can have GPU upto RTX 3050 Ti is latest of its most powerful laptop by Microsoft which has a convertible design along with touch screen, that uses an easel hinge and a floating display to put the display at different angles. This means at $1,599, you make this work either like a tablet or convert it to desktop-like mode. include include a 120Hz display with 2400 x 1600 resolution, Quad Omnisonic speakers, Surface Slim Pen 2 support, and a sharp 1080p camera. Connection wise they will have 2 x USB 4.0/Thunderbolt 4; 1 x 3.5mm headphone jack; 1 x Surface Connect port.
Surface Pro 8: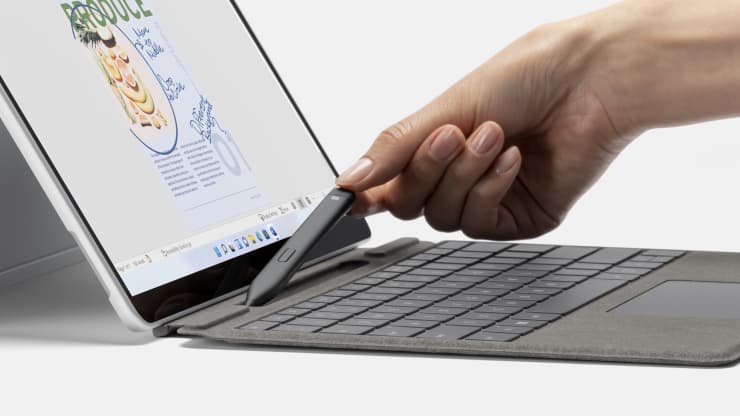 The newest version which upgrades Surface Pro 7 is the latest in 2 in 1 product now has the latest 11th Gen Intel CPU, a bigger (13 Inch) and brighter 120Hz display with a resolution of 2880×1920-pixel, two Thunderbolt 4 ports (thus adding external GPU will be a breeze), removable SSD storage and will also support the latest Surface Slim Pen 2 which now has a haptic feedback system (yeah that reminds it more like gamepad). This however will not have a dedicated graphic card and Intel's Iris Xe will have to do the job. This new 2-in-1 will be starting from starting at $1,099.
Surface Duo 2: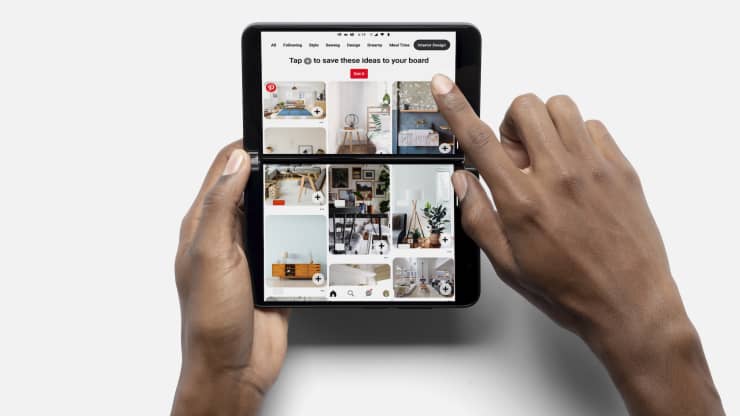 The device that mimics the latest fad of foldable devices (without the foldable screen) but now packs a powerful SOC namely Snapdragon 888 processor, 8GB of RAM, 5G support, and three rear cameras, which is a massive upgrade from last Duo and thus justifies the price tag $1499. The phone up to 8.3 inches display when unfolded with two 5.8-inch displays (1344 x 1892) with a combined resolution of 2688 x 1892. The screen now packs a higher refresh rate of 90Hz.
Surface Go 3: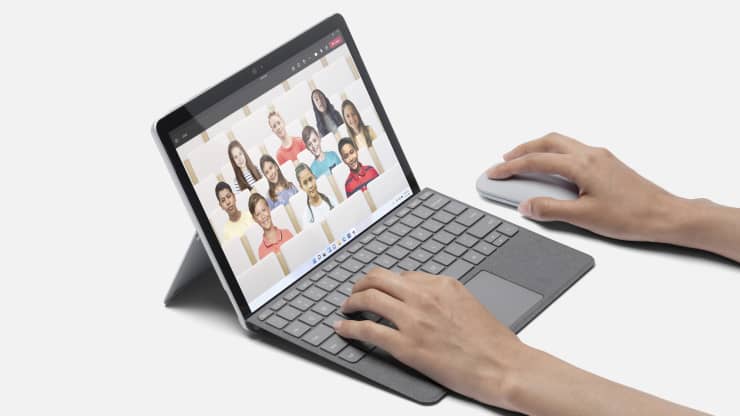 The most affordable 2 in 1 from Microsoft is the Surface Go 3 priced at $399 making it easier to use by students. It will launch with wifi only model but in the future, an LTE version is also planned. similarly, it will launch with a dual-core Intel Pentium Gold 6500Y CPU, 4GB of RAM, and 64GB of eMMC storage, however, a quad-core 10th Gen Intel Core i3-10100Y CPU, 8GB of RAM, and 128GB and 256GB SSD storage will be available at a different price in the future. The display has a 10.5-inch screen with a resolution of 1920 x 1280 pixels and an aspect ratio of 3:2.
Surface pro X: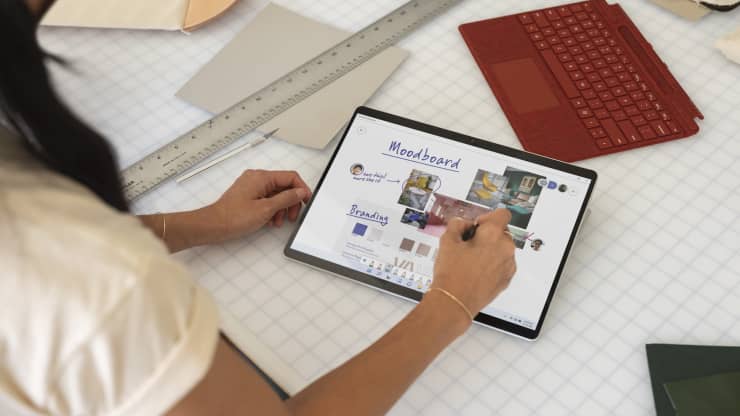 The ARM version of its Surface tablets now comes with $899.99 and will be compatible with the Surface Pro Signature Keyboard, the Surface Pro keyboard, and the Slim Pen 2. It will have Microsoft's ARM-based SQ-1 and SQ-2 processors (by Qualcomm), which can run Windows 11 in both x86 and x64 emulation. The display is a 13-inch model with a touchscreen and a resolution of 2880 x 1920. It has two USB-C 3.2 Gen 2 ports but no thunderbolt support.