Gnome 41 says hi, Multi-Tasking panel, cellular tab, new software center etc. makes an appearance
Another 6 months and a new polished Gnome desktop environment is here with support for 42 languages. This release aims at the quality of life improvements and nothing more drastic is changed this time. The open-source desktop gives you these major improvements:
Enhanced Power Mode: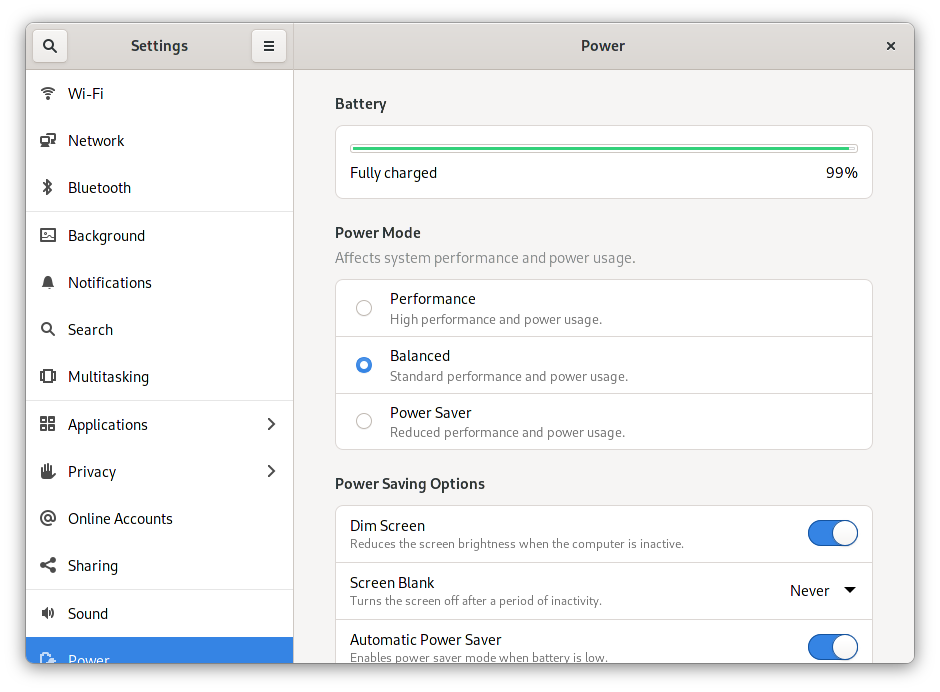 With multiple power mode options introduced in Gnome 40, the power mode feature has been improved. Power modes can now be quickly changed from the System Status menu, and Power Saver mode has been enhanced so that the screen dims and fades more rapidly when it is active. Power Saver will also automatically turn on when the battery level is low. Even applications can request various power modes.
New Looking Software Installer: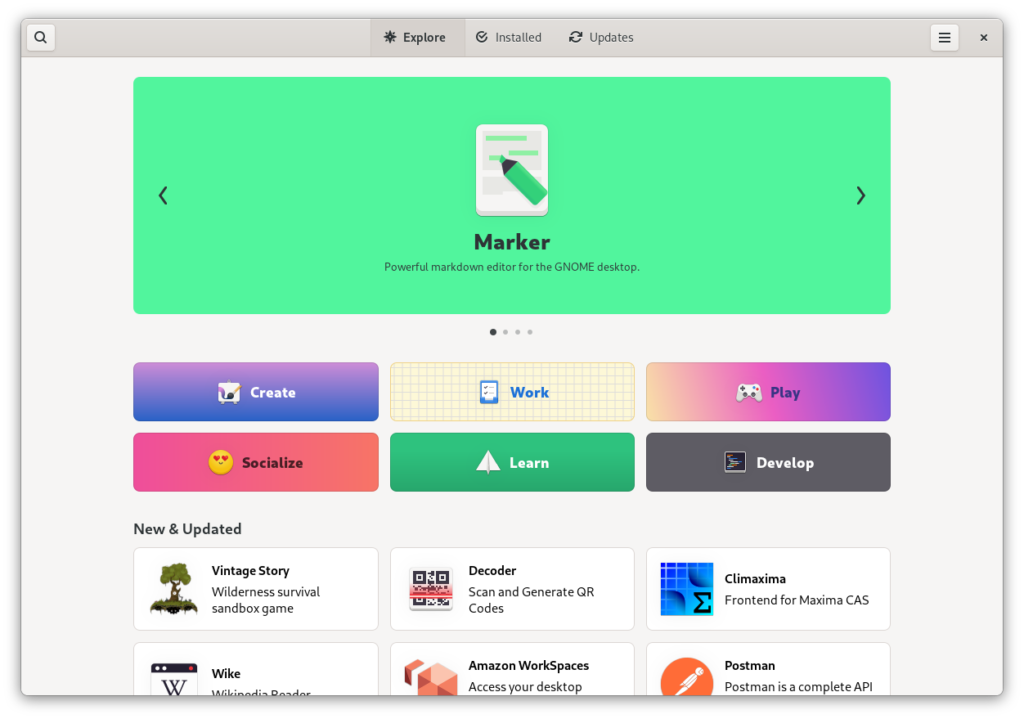 Gnome software (which is used for installing new software) has a new coat of paint so that it is, even more, easier to discover and browse apps with attractive designs and more descriptions. Even the detail page is more enhanced with bigger screenshots and a better overview.
Multitasking Improvement: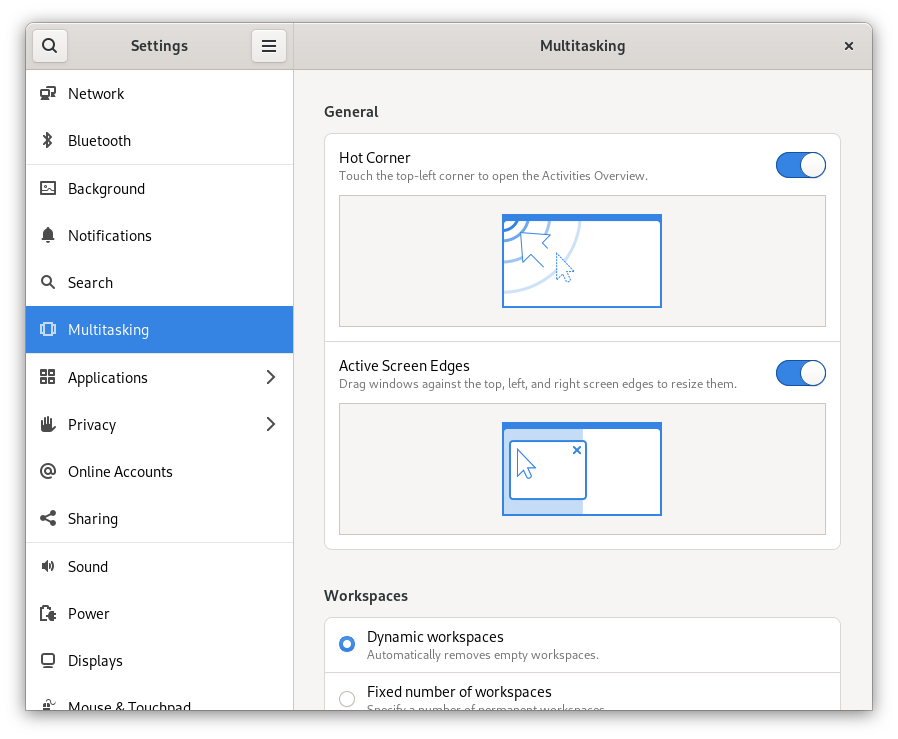 This includes:
Disabling the Activities hot corner.
Disabling Active Screen Edges.
Configuring a fixed number of workspaces.
Showing workspaces on all displays, instead of just the primary display.
New Remote desktop client: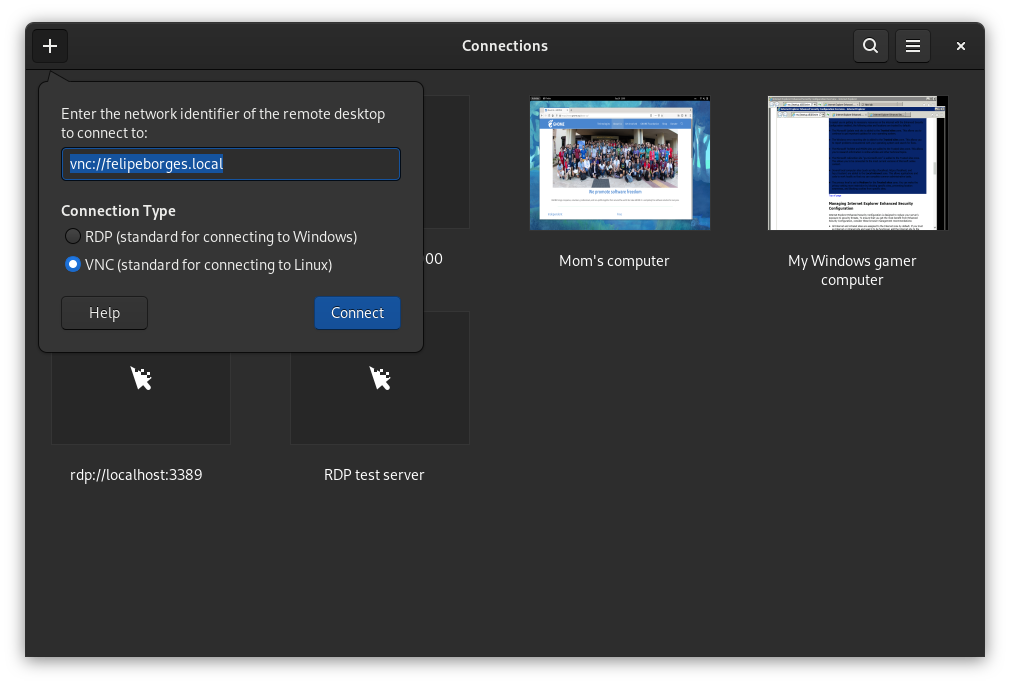 Gnome connections now provide a modern, easy-to-use experience for connecting to other desktops, and automatically handles as much of the complexity for you as possible. VNC and RDP connections are both supported.
Mobile Settings in … Settings: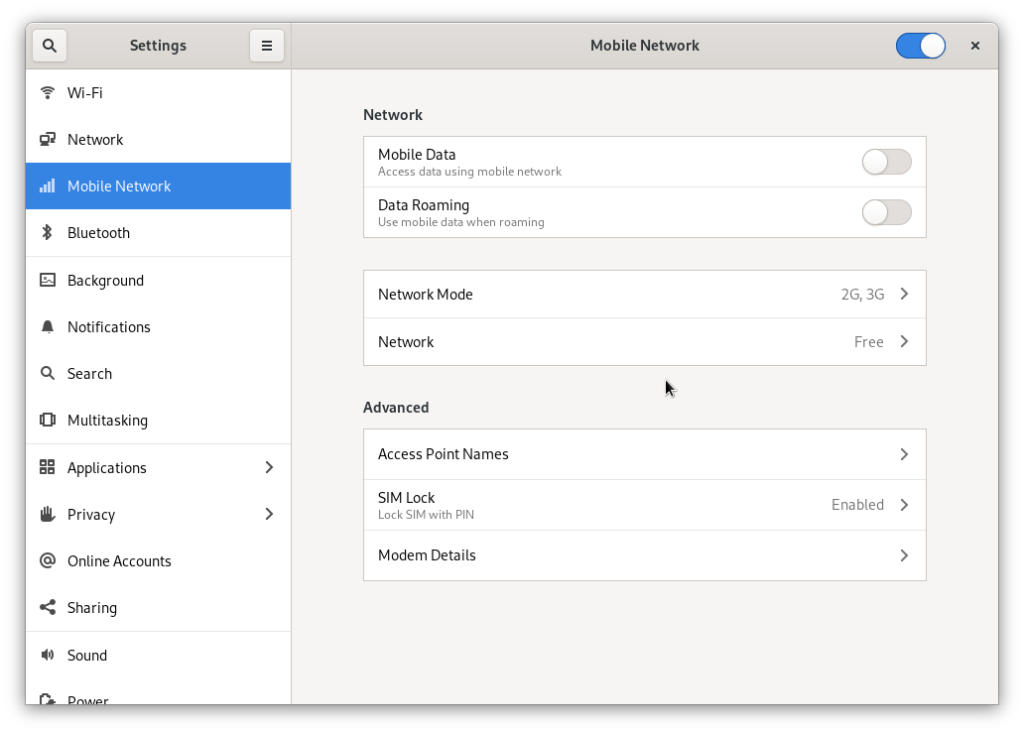 If your hardware supports it, then a new panel makes an appearance in settings mobile data can be managed including changing network type, turning off data, etc.
New "Rounded" Music: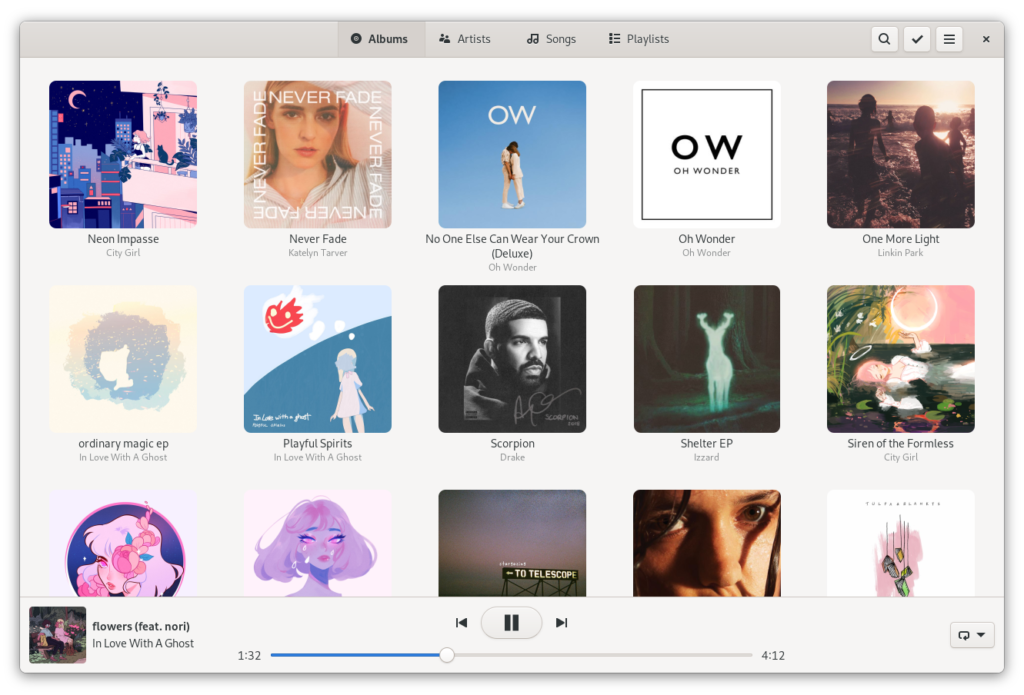 The music app is made more pleasant with larger artwork, rounded corners, redesigned player bar, and a handy welcome screen.
Others:
Other smaller improvements include the creation of encrypted zip, import of ics calendar, better dark mode, more translated languages, etc.
Grab the release note from here.