Nvidia Geforce RTX 3080 and 3070 Spec Leaks: 20GB GDDR6 on Board
The Nvidia's next generation GPU called Turing is already making rounds with the lookout for enhancing ray tracing performance and massive performance boost in tow. However, this is the first time we have the model numbers and details which might represent Geforce RTX 3080 and 3070.
MyDrivers is reporting on two new GPUs which will form part of the new Ampere family of GPUs: GA103 and GA104.
GA103 will reportedly pack 3840 cores, 60 SMs, and 10/20GB of GDDR6 on a 320-bit memory bus. This RAM combination will be the first in the industry as 20GB is unheard off. The GA104 has 3072 cores, 48 SMs, and 8/16GB GDDR6 on a 256-bit memory bus and assuming will become RTX 3070.
Both Quadro and Consumer cards will be the final product from these silicons. The higher VRAM ideally suits workstation GPUs due to memory requirements. This could be the ideal combination with lower VRAM on consumer cards and higher VRAM on pro cards. Maybe the next gen could also feature some enhancement which will require higher VRAM. who knows.
The top end silicon which will become RTX 3080Ti is still not here which traditionally is announced earlier. Also, big NAVI with RDNA2 is looming large which might prompt NVIDIA to go full gung ho.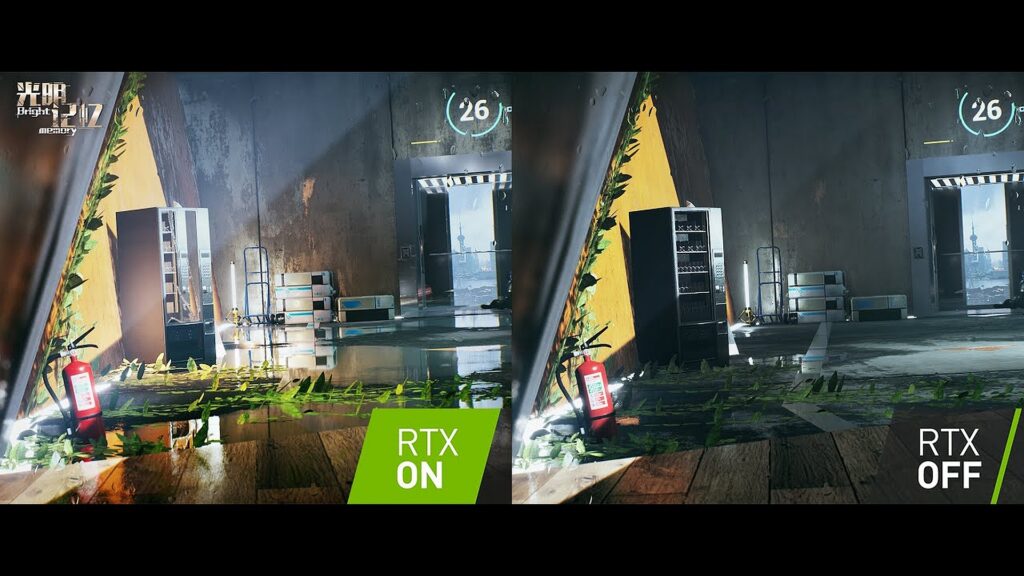 Nvidia started the Raytracing fad and has now permanently changed the course of Consoles and PC. However, gamers have criticized the RTX platform as turning on the feature would result in a massive reduction in performance. Thus it is of no surprise that Raytracing will be the key focus for next gen.
As per Taipei Times, it is reported that Ampere GPU will get 50% performance bump and will consume half the power. Even though Nvidia is lagging behind AMD in the manufacturing front as Nvidia is stuck at 12nm while AMD has moved up its full-stack to 7nm, Nvidia still remains performance and efficiency king. This shift to 7nm+ node (yes this is not the plain vanilla node AMD is using right now) could increase the performance gap more.