Kdenlive's Nightly now has MacOS Support
If you are a Mac user and feature-rich free and open-source video editor, your wish just came true as Kdeinlive, the famous video editor part of KDE applications is now available on Mac OS, except that it's more of in a beta state and is only available as nightly built.
Vincent, the developer behind it has worked on the upto-date code, and users are encouraged to test it so that it can reach a stable condition.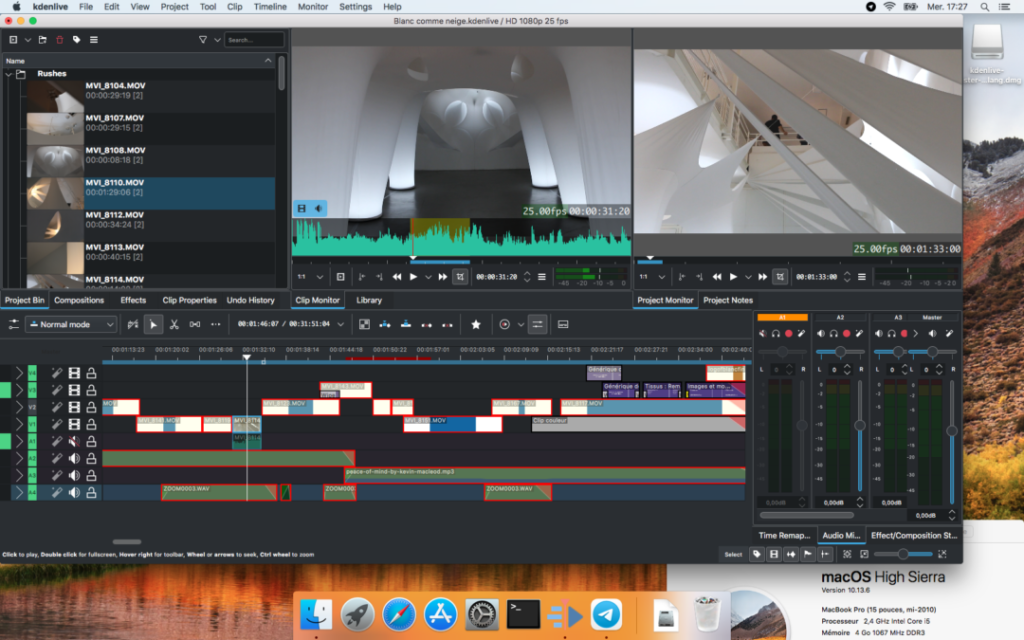 Get the DMG file from this link.
Features of Kdenlive (from Wiki)
Multi-track editing with a timeline and supports an unlimited number of video and audio tracks.
A built-in title editor and tools to create, move, crop and delete video clips, audio clips, text clips and image clips.
Ability to add custom effects and transitions.
A wide range of effects and transitions. Audio signal processing capabilities include normalization, phase and pitch shifting, limiting, volume adjustment, reverb and equalization filters as well as others. Visual effects include options for masking, blue-screen, distortions, rotations, colour tools, blurring, obscuring and others.
Configurable keyboard shortcuts and interface layouts.
Kdenlive also provides a script called the Kdenlive Builder Wizard (KBW) that compiles the latest developer version of the software and its main dependencies from source, to allow users to try to test new features and report problems on the bug tracker.[23]
An archiving feature allows exporting a project among all assets into a single folder or compressed archive.[25]
Built-in audio mixer
bugs can be filed at https://bugs.kde.org.